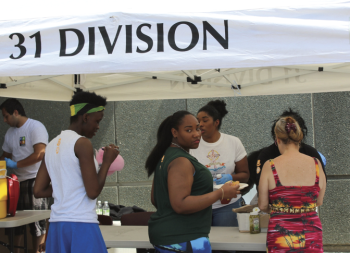 By Sean Delaney
Boy was it a hot day!
On Saturday, May 28th the 18th annual 31 Division Police Open House went off, coinciding with the beginning of Police Week in Toronto which launched on May 16th. The theme of Police Week 2016, is "Discover Policing for Safer Communities." This theme aims to promote the profession of policing and showcase to potential recruits the diversity a career in policing has to offer.
Many aspects of the Law Enforcement team were showcased, including Court services, the Police Dog Service, and the Motorcycle Detachment. The 31 Division officers were willing and delighted to talk to everyone in attendance to inform residents about the services that they offer to the community. In addition to the service vehicles, residents were also able to see the evolution of the traditional police car over the years.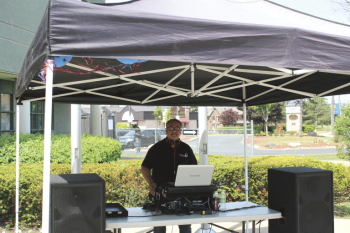 The 31 Div D.J. continued to blast music for the open house, children received balloons from a clown, did some crafts or got their face painted courtesy of the "For Kicks "members. Children were also very fond of jumping in the inflated bouncy castle out in the back of the parking lot. There were some ball hockey lessons taking place with one of the Division officers making his best impression of Corey Crawford. On top of all the activities and information offered, all residents in attendance also received a free hot dog and glass of juice. Yum!
Going inside 31 Division, there were information booths set up by MADD in their ongoing effort to end impaired driving.
All in all, it was another very successful open house for 31 Division. Congratulations.