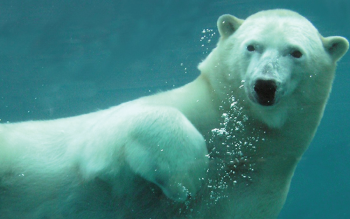 The Toronto Zoo Gave To Me...
By Sean Delaney
Join the Toronto Zoo this holiday season as our animals celebrate with 13 days of enrichment. It's the perfect gift, and a way to enjoy some special time with friends and family. The zoo has indoor pavilions, scenic walking trails and Canada's only giant pandas, here until March 18, 2018.
The Toronto Zoo's Behavioural Husbandry Program is designed to provide their animals with mental stimulation as well as choice within their environments.
These experiences can include various puzzle feeders, novel substrates, and unique scents which encourage the animals to exhibit natural behaviours, and as a result are a benefit to the animals overall health and welfare.
Join the Zoo and find out more about why enrichment is important and experience the animal family receiving their very own holiday treats. Don't forget to drop off your old electronics at the Phone Apes Station at the front entrance.