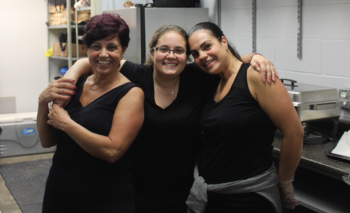 By Sean Delaney
The Movies in the Park have become a summer tradition in Emery Village, usually taking place close to the end of the school year. The event has built into a a rite of passage for the hundreds of children that attend every year. Gaining considerable momentum from last year, more than 1,000 people attended the Movie in the Park on July 7 at Joseph Bannon Park.
The weather gods seemed to be against it this year early on in the evening with a trilogy of rain, wind, and hail all descending on the park. The blow-up movie screen toppled like something out of the Wizard of Oz. At least an inch of rain flooded the viewing area where chairs were assembled. Drain holes were plugged. The diligent staff at the Emery BIA worked tirelessly to remove the water.
How or why is unknown, but soon before the movie was set to begin, the clouds moved east and the sun came out just prior to dusk.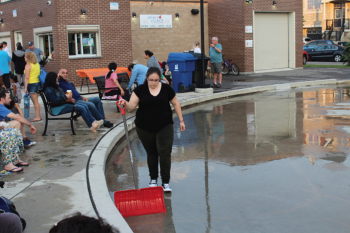 Thanks to Toronto Catholic District School Board Trustee Sal Piccininni (a diehard Toronto Bluejays Fan) for helping with the opening ceremony to kick off the event.
With snacks finally flowing from the concession booth so many people came out to see the movie on the inflatable big screen. In fact many more attendees than any other year.
The Emery Village BIA expressed thanks to everyone who attended. Many of the community members stayed around after the movies to help clean up, and it was much appreciated.
Sandra Farina, Executive Director of the BIA said, "Enjoy your summer and we look forward to seeing everyone again next year."