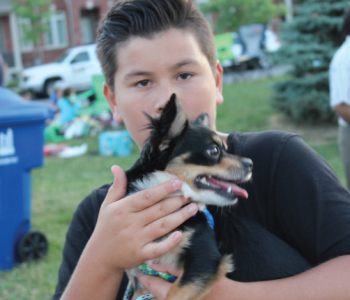 By Sean Delaney
The Emery Village BIA's "Movie in the Park" has become a perennial summer tradition in Emery Village.
A rite of passage, if you will, as the event takes place on the night of the last day of school.
Gaining considerable momentum from last year, more than 700 people attended "Movie in the Park" on June 29th at Joseph Bannon Park to watch "Sherlock Gnomes."
Sandra Farina, Executive Director of the BIA, welcomed everyone and asked for great applause if the children were happy to be finished with another year of school!
The next question was to the parents if they felt the same enthusiasm. The applause was not as dramatic, but at least there were no more lunches to be prepared each morning during the next few months.
It was a beautiful night.
The weather was perfect and you could feel the excitement.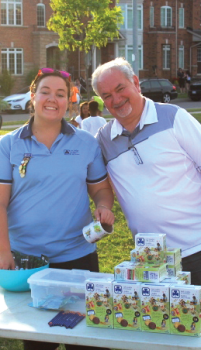 Ward 7 Councillor Giorgio Mammoliti was on hand again to send his good wishes to all for a great summer season.
The Emery Village BIA wants to thank everyone for attending the first of this summers events.
Many of the valued community members stayed around after the movie to help clean up, and that, staff said, was very appreciated.
Farina, had one final message for all. "Enjoy your summer and we look forward to seeing everyone on August 10th for another 'Movie in the Park.'"