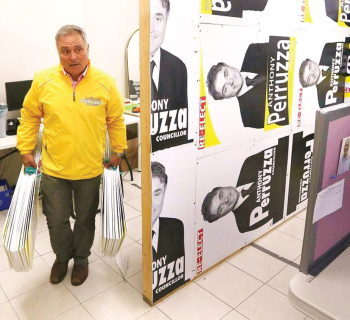 By Tim Lambrinos
On Oct. 22, the City of Toronto held their municipal elections.
The Premier of Ontario, Doug Ford, trimmed the political field so that our community, and the community to our east, would be represented by a singular municipal official at City Hall. The timing of the downsizing had been publicly controversial and disputed in court. The results are in however. Our new representative for City Councillor is Anthony Perruzza.
He is no stranger to the Emery community growing up just behind the Woodview Plaza along St. Lucie Drive. In his youth, Perruzza attended St. Jude Catholic School and graduated high school from St. Basil's College at Weston Road and Sheppard where he played on the senior boys' football team. He is also a graduate of nearby York University.
Perruzza's win sends shock waves to various community groups throughout Emery as the man that represented our community will be missed by many.
Giorgio Mammoliti had been responsible for the creation of the Emery Village BIA and for local street sign designations that we have all seen. He has not ruled out returning for a shot at MP in next year's federal election.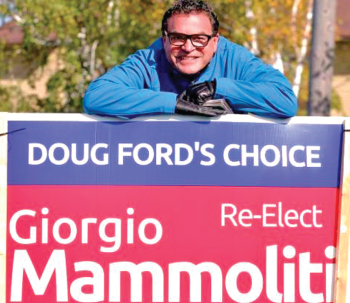 Deanna Sgro faired quite well in the Councillor's race showing she has a rather good election machine in the works.
While former public school trustee, Tiffany Ford, ended up in fourth place.
In other races, Ida LiPreti defeated Sal Piccinini for the Catholic School Board Trustee's job and Christopher Mammoliti (Giorgio's son) was successful in his bid to win the Public School Trustee seat. Sal's "Piccinini Cup" soccer and football championships will be greatly missed by area children.
In Toronto, Mayor John Tory easily won back his job for the next term of council.