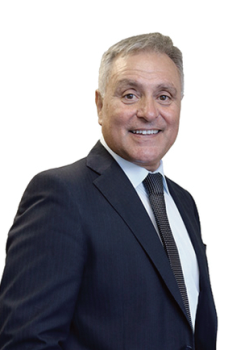 Community Events Update:
The end of the year is upon us, and there are various events and holiday celebrations going on in our area. Black Creek Pioneer Village is hosting Family Christmas Weekends with activities fit for families and people of all ages. The series runs during the first three weekends of December, both Saturday and Sunday from 11 a.m. until 4:30 p.m. They are also hosting visits with Santa Claus during their Christmas by Lamplight events on December 7, 14 and 21 from 6 until 9:30 p.m. These are great, local opportunities to get together and enjoy the spirit of the season. Black Creek Pioneer Village is located at 1000 Murray Ross Pkwy near Jane and Steeles. For more information, please visit: blackcreek.ca/calendar/.
Library Programs Update:
Woodview Park's next Youth Advisory Group meeting will be held on Wednesday, December 18. This is a great program for youth that helps them meet others their own age, build leadership skills and earn community service hours. The Woodview Park Library branch is located at 16 Bradstock Rd. near Weston and Sheppard. For more information, please visit: torontopubliclibrary.ca/woodview/.
Charitable Giving Update:
If you are looking to do more and give back to others over the holidays, please consider donating non-perishable food to the Toronto Fire Station located at 75 Toryork Dr. as they collect on behalf of the Daily Bread Food Bank. This is one way that you can help neighbouring families have access to a good meal.
City Hall Update:
The Toronto Poverty Reduction Strategy 2019-22 Term Action Plan was adopted by the Executive Committee here at City Hall last month. As the Poverty Reduction Advocate, I attended to listen to residents and organizations give their feedback and ask questions regarding the details in the report. Moving forward, City Council has approved new and enhanced programs and services directed at supporting our most vulnerable residents, including expanding the Fair Pass Discount Program for transit users and greater access to senior's dental care options. These investments are meant to give people a hand to help lift them out of poverty. For more information on the actions and activities that have been approved in the next phase, please visit the Toronto Poverty Reduction Strategy website: toronto.ca/poverty-reduction-strategy, or call my office.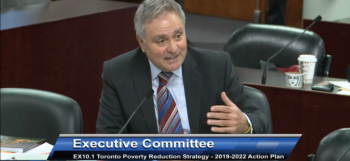 Stay tuned for information about upcoming events. As always, my team and I are available to answer any questions that you might have.
Wishing you and your family a happy and healthy holiday season together!
Sincerely,
City Councillor Anthony Perruzza
Ward 7 – Humber River-Black Creek