By Sean Delaney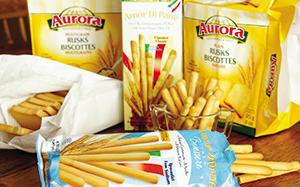 For the sixth consecutive year, Aurora Importing & Distributing Limited has won the Top Choice Award for the Top Importing and Distribution Company in the GTA. Winning a Top Choice Award is not an easy feat. Top Choice Awards are bestowed annually and reserved for the best in the city.
The award recognizes, "consistent excellence in the pursuit of total customer satisfaction."
The results were collected during the proprietary 2021 Top Choice Awards Survey, which asked respondents to nominate and vote for their choice in various categories based on quality, service, image, value, professionalism, and more. The trusted directory of Top Choice Award winners is used daily in more than 30 cities across North America and Europe.
Aurora carries more than 2,400 products and is the largest importer of dry products from Italy to Canada, bringing in about 750 to 760 containers of products annually.
The Aurora retail outlet is conveniently located at 350 Clayson Road in Emery Village.