Toronto's oldest tree will no longer be cut down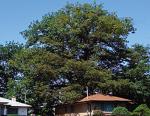 By Sean Delaney Thanks to a last minute decision by Toronto's council one of Canada's oldest trees, a towering red oak believed to be more than 250 years old, will be saved for future generations. On November 26, council voted to preserve the tree and purchase the property to create a parkette. Th...
Help us save Toronto's oldest tree

By Mark and Ben Cullen Toronto's oldest tree will always exist. If we keep chopping down the current, most-senior tree, there will be a next in line — yet it won't be as old as the previous one. All of that is just logical. But it's our passion for what is believed to be the city's oldest tree...