We need to learn from lessons of pandemic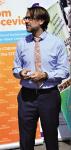 By Sean Delaney Humber River – Black Creek MPP Tom Rakocevic reflected on the year about to be put to bed, by promising to not stop working for a better future. "I think we can be judged as a society by how we treat our most vulnerable," Rakocevic said. "And right now, we've learned how this group...
Year in Review - 2020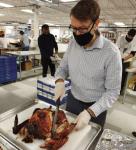 Service continues to be an honour, Rakocevic By Sean Delaney Tom Rakocevic, MPP for Humber River-Black Creek, said it has certainly been an unprecedented year, but that hasn't stopped him from getting to work. With the pandemic dominating headlines and needs, the virus has been his priority in 2...