Library dressed in orange for truth and reconciliation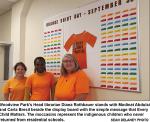 By Sean Delaney September 30th saw many Emery residents don their colours for Orange Shirt Day. The last day in September is now recognized federally as the National Day for Truth and Reconciliation. It provides an opportunity to bring awareness to the painful legacy and impacts of the residentia...
Emery's Poet Laureate donates to Woodview Library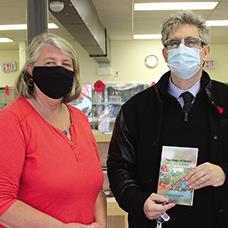 By Sean Delaney Lawrence Hutchman, Emery's renowned Poet Laureate, recently made a significant donation to the Woodview Public Library. The poet laureate of Emery Village is a man whose history is intertwined with the village he calls home, and it is that history and his own that inspires the na...