Councillor's Corner - September 2021

Dear Resident, All of the Toronto Public Library branches offer the public an opportunity to access and print their own vaccination records free of charge. There are also various ways of storing your information on your smartphone for safe, secure and convenient retrieval by downloading the Minis...
Councillor's Corner - June 2021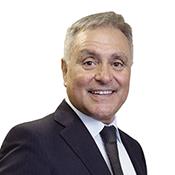 Dear Resident, Many of you have received your first dose, with second doses scheduled. Various pop-up clinics are operating without an appointment required, and you can also call to move up your current appointments as new options become available. We are working toward a future where it will b...