Councillor's Corner - May 2022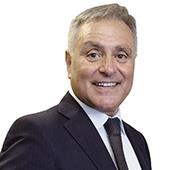 Councillor's Corner Dear Resident, I want to thank many of you for coming to my Community Environment Day on Tuesday, May 17, at the Toryork Works Yard (49 Toryork Dr.). Many were able to gather compost for their gardens and planters. The next Community Environment Day is on Saturday, June 18, a...
Let's pick up our share Toronto

It's time to clean up Toronto as winter comes to a close. The Clean Toronto Together program was started under the Rob Ford mayoral administration back in 2011 and is led by Live Green Toronto. This will be the fourth year of the event. According to the City of Toronto website, last year "600 e...