Vaccines and variants: What you need to know

By Sean Delaney Did you know the COVID-19 vaccines have been rigorously tested by numerous trusted authorities around the world, including Health Canada? And they are shown to be safe and effective at protecting against COVID-19? However, if you're concerned about the safety of the vaccin...
Publisher's comment - Jan 2021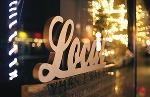 Happy New Year to our Emery readers. How is everyone? I hope you're finding ways to stay healthy and positive through these crazy times. If there's anything that we at the Emery Village Voice can assist you with, please don't hesitate to reach out: sean@emeryvillagevoice.ca Despite everything g...