An Emery Easter celebration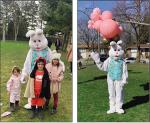 By Sean Delaney Saturday, April 16th, was a bright, sunny, and crisp day at Strathburn Park; and the Humberlea community came together as a family. The smiles, the laughter, and joy was felt by all. Michael Verrelli and Brigette Contento were at their community organizing best, adding another suc...
Skating in Humberlea to honour a hero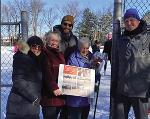 By Sean Delaney As many of you may know, Gordon Kerr, a cherished resident of the Humberlea Community who lived on Strathburn Boulevard, took on the enormous task of flooding both area arenas from 1966 to 1997. That meant many long evenings, being out in freezing temperatures and working away, ...