Finding a dream in Emery Village
By Sean Delaney Continue your journey, pursue your dreams, and achieve your goals. Ward 4 Trustee Matias de Dovitiis recently arranged for me to spend an afternoon at the Emery Adult Learning Centre (EALC) and Emery EdVance School. One of the school's main goals is to help applicants aged 18 and...
Welcome back TDSB students, staff and community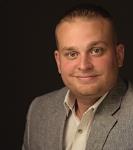 First of all, I hope you have had a wonderful summer. To say you earned a much-needed break over the last year would be a massive understatement, so instead, we look to positively turn the page, learn what we can from the recent past and build towards a safer re-opening for our 2021-2022 school year...