Celebrating anthother successful Emery Village food and toy drive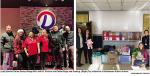 By Sean Delaney Putting a smile on a child's face is essential this time of year. Numerous local businesses help contribute to the many community toy and food drives. The goal is to see all children experience the wonder and joy of receiving a gift, while families can celebrate the festive sea...
Publisher comment - Dec 2020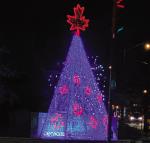 We're almost through one of the busiest times of the year, and this year, no doubt is more hectic than ever. We're all navigating through change at an entirely new pace. On the one hand, change can be exhilarating, and on the other, it can be exhausting. No one knows precisely what is in store, bu...