We need to learn from lessons of pandemic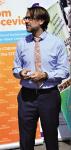 By Sean Delaney Humber River – Black Creek MPP Tom Rakocevic reflected on the year about to be put to bed, by promising to not stop working for a better future. "I think we can be judged as a society by how we treat our most vulnerable," Rakocevic said. "And right now, we've learned how this group...
Emery Village BIA Executive Director's message - July 2021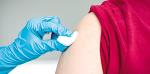 You can now check your eligibility for your second COVID-19 vaccine at: www.covid-19.ontario.ca/covid-19-vaccine-booking-support The Emery Village BIA will be posting vaccine clinics regularly on our website and social media, so please look out for those opportunities. Ontario is continuing on it...