Yesterday and Today - Feb 2021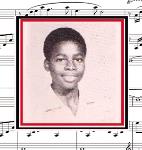 Emery Village's cellist supreme By Tim Lambrinos Just a few decades ago, teaching instrumental music at schools in North York's junior high school system was a central part of the educational curriculum. Musical instruction and theory included studying classical pieces written by Britten, Somers,...
The Knechtel family's mark on music at Emery

By Tim Lambrinos This month we honour the life of local renowned music teacher Baird Knechtel (May 22, 1937 – May 29, 2020) Baird shared his passion for music with students for more than 40 years throughout his teaching career at various North York high schools. For all the students that ...