Community helps Rowntree Mills Park sustainability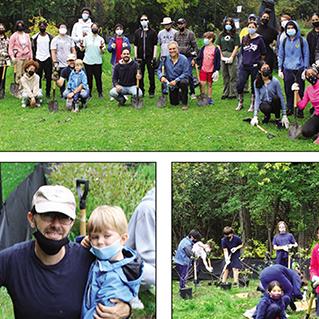 By Sean Delaney On Sunday, October 3 many residents met at Rowntree Mills Parks to continue planting new shrubs and plants. Stephanie Smith of the Toronto Region Conservation Authority (TRCA) was the coordinator for the community-based restoration team. Why is everyone digging holes in one partic...
Yesterday and Today - July 2019

A youthful exercise of exploring By Tim Lambrinos In 1957, a new housing community named Woodview Park was built on the east side of Weston Road. Farm land was bulldozed in order to build semi-detached houses that accommodated many new families. On this side of Weston Road, there were farm...