Another successful Emery Village food and toy drive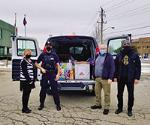 By Sean Delaney Putting a smile on a child's face is important this time of year. Thankfully, numerous local businesses help contribute to the many community toy and food drives. The wish is that all children experience the wonder and joy of receiving a gift, and families can celebrate the festiv...
Taking giving to the Maxx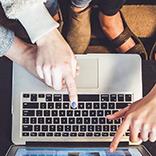 By Sean Delaney Jayson Driver, VP OF Business Development for Maxx Liquidation Solutions is in the spirit. He is ready to give back to his community, and he knew that his business had just the unique platform to allow him, and a host of others to do just that. "We've designed a way to give ab...