Nasty business - pick up your dog's poop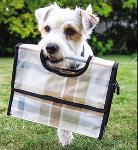 By Sean Delaney The cold winter weather isn't best for long walks outdoors, but if you're a dog owner in Toronto, you know that it isn't an option to stay indoors. The pandemic has brought about an unprecedented period of pet ownership and dog sales. Whether people are self-isolating, working fr...
Room for us to run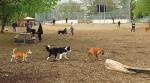 Contributed by Richelle Molaro – Humber Summit resident and dog owner The residents of Emery Village are fortunate to have many tall trees and wide open spaces within easy walking distance. Access to our beautiful parks has become even more critical as we all make efforts to stay closer to home du...