Any Emery stroll is good for the soul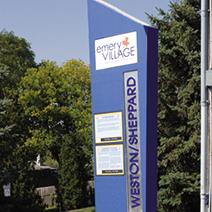 As we start to see more light at the end of this pandemic tunnel, getting outside and enjoying the fresh air is a much-needed change and perfect for our mental health. We have come so far - It's more important than ever to keep focused on the positive and what is within our control. Now that the...
Movie in the park - June 2018

By Sean Delaney The Emery Village BIA's "Movie in the Park" has become a perennial summer tradition in Emery Village. A rite of passage, if you will, as the event takes place on the night of the last day of school. Gaining considerable momentum from last year, more than 700 people attended...