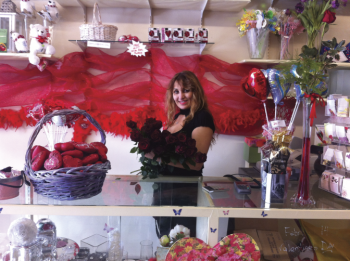 By Sayada Nabi
Frank Latartara wakes up to the sound of his alarm, which goes off before the sun begins to rise. He gets ready, and jumps into his van – heading to the airport for the daily flower auction.
"It's an early morning business, not many people know that," Latartara said.
The flowers are brought to the shop on Islington Avenue where Lina Latartara, Frank Latartara's wife, awaits their arrival. She then begins the two-hour process of cleaning and preservation.
"I cut it at a 90 degree angle, use solution and quick dip," she said, making it sound easy.
Frank and Lina Latartara, are the owners of Casablanca Florist, providing the community with flowers and gifts for all occasions for more than 25 years.
Frank began the business in 1988 at the previous location on 2515 Finch Avenue, and they moved to their new location in December of 2014.
The most recent big occasion they have catered to is Valentine's Day. The shop is filled with roses, stuffed animals, chocolates and signs that read, "Love you to the moon and back."
Red roses are the best selling flowers for Valentine's Day, but the shop also carries roses in white, pink, yellow, blue, purple and even green.
Most of the flowers are imported, because the Canadian climate is not suitable for growing roses and orchids all year round.
The roses are from Colombia and Ecuador, and the orchids are from Thailand.
Lina Latartara obtained her diploma in 1998 from the Canadian Institute of Floral Design, which has taught her "everything I know," she said.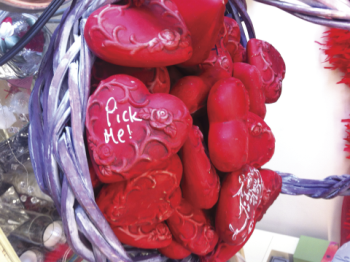 She learned about the business and the aesthetics that go into becoming a successful florist.
"We have long stem roses that range from 50-60 centimeters," Frank Latartara said. This is what differentiates their roses in comparison to those found in some convenience or grocery stores, which only sell 30-40 centimeter long roses.
Although Valentine's Day is a very popular holiday for giving and receiving flowers, Christmas and Mother's Day are busier times for the florists.
Joyful occasions are not the only ones that require flowers – a significant part of the business is funerals. "Frank is still one of the few people that provide house call services in light of a death," his wife said.
Casablanca Florist is the product of combining positive energy from the flowers with the enthusiasm and expertise of the Latartara's.