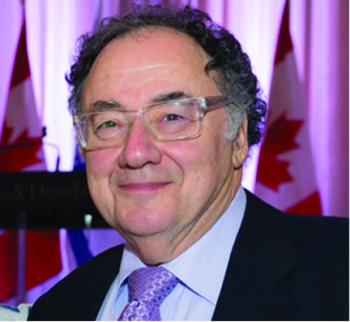 By Tim Lambrinos
The largest generic pharmaceutical company in Canada runs production from within Emery Village's industrial boundaries. The plants produce quality, affordable medications assisting the continuing health of Canadians.
The corporate head-office of Apotex Inc. is established along Signet Drive, north of Finch. The business operates out of fifteen manufacturing buildings on Barmac Drive and Garyray Drive. The company employs more than 6,000 workers with most employees from the immediate community.
Barry Sherman got his start working in the pharmaceutical industry at Empire Laboratories owned by his uncle, Louis Lloyd Winter. Sherman's uncle passed away suddenly and he decided to get into the pharmaceutical field. Barry Sherman founded Apotex in 1974.
Sherman grew up in Toronto and attended Forest Hill Collegiate.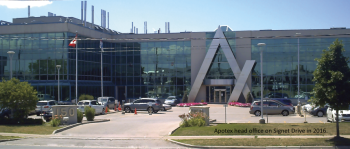 In his final year of high school, he was recognized as the top graduating student in all of Ontario. The youngest person ever to do so, he enrolled in the University of Toronto's Engineering program at the age of sixteen. He obtained his degree at the top of his class and won the Governor General's award for his thesis.
Sherman then enrolled at MIT where he went on to obtain his Ph.D with majors in Astronautics and Astrophysics.
Dr. Barry Sherman is a bona-fide rocket scientist whose talents have been courted by the likes of NASA. His company has three main divisions, Research and Development, Manufacturing and Sales and Marketing. His biotechnology division is also divided into three subsections of their own.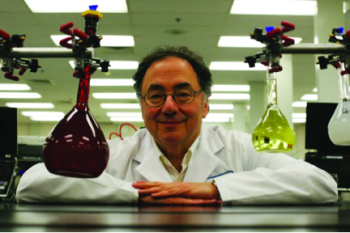 The company is a main manufacturer and distributor of affordable, quality medications that treat a wide range of diseases and health conditions.
Their products include treatments for cancer, diabetes, high cholesterol, glaucoma, infections and high blood pressure to name a few.
All of Apotex's manufactured medications are essential to treat Canada's aging population. Patients who may be experiencing untimely health problems.
Apotex is proudly recognized as a member in the Canadian Generic Pharmaceutical Association (CGPA), the Generic Pharmaceutical Association (GphA), the Canadian Association for Pharmacy Distribution Management (CAPDM), they are an associate member of the Canadian Animal Health Institute (CAHI), and a partner in Project Green for the entire GTA.
To benefit others, Dr. Barry Sherman ensures a good amount of money is donated every year. It was reported that as of 2008, Apotex had donated in excess of $21 million toward pharmacy schools across Canada. Within the total, Apotex donated $1.5 million to The University of Saskatchewan's College of Pharmacy – the largest donation ever received by their college
Nearby York University has also received sizeable donations from Apotex in establishing their Health Science Building. Apotex also made another sizeable contribution to build a major residence and research facility at the Geriatric Baycrest Centre in Toronto.
For several years, Emery Collegiate Institute has been fortunate to be involved in a science partnership program with Apotex. It was a program that established a special lab at the school with the chemistry equipment donated. A robotics science program existed too but this partnership program seemed to fall through the cracks several years ago due to a change in overall vision and leadership at the school.
Emery Village and the surrounding community have been most fortunate to be complemented by Barry Sherman and his grander vision for Apotex Inc. A true innovator and accomplished gentleman, Sherman continues with his philanthropic work and financial donations that go directly to the community. Very deserving, there are prospective future awards and honours on the horizon for Dr. Sherman.
Recently, a $10 million financial donation was given to the Humber River Hospital's emergency department, by Apotex.
Hopefully, there is an opportunity for new leadership at Emery Collegiate to renew the Apotex chemistry and robotics program for Emery's newest high school students.
Our continuing thanks to Barry Sherman and the immense contribution he provides to all of his community.