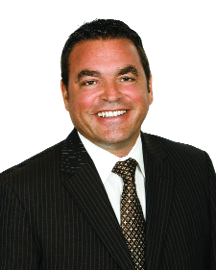 Good news – Starbucks and Wendy's coming as Ward 7 heats up
Dear Friends,
Ten yers ago, I introduced my economic plan to revitalize our community. I am pleased to share new details.
At Sheppard Avenue West and Rivalda Road, the beautiful stacked townhomes are well into construction. Next to that neighbourhood, there will be new retail options.
I am happy to let you know that a Wendy's fast food restaurant and a Starbucks will be coming soon. This is great news for our community. This location will be the first ever Starbucks here in Ward 7.
Located just mere steps away from the surrounding community, residents will be able to pick up a coffee to go or sit in to enjoy delicious pastries, sandwiches or espressos.
Community Safety is my Top Priority
I also want to share good news about public safety initiatives I have undergone.
I take the issue of gun violence very seriously. I held a community meeting with the Police Chief, Superintendent of 31 Division and community officers to discuss the concerns of my constituents. I will continue to work closely with 31 Division to make sure we get extra resources to deal with hotspots in our neighbourhoods.
I have also written to the Mayor and the provincial government about reintroducing a gun amnesty program to get guns off the street.
Recently, I was notified about a shooting that took place at Blue Diamond Entertainment Complex on Toryork Drive. That same lounge also applied for a liquor license. I am happy to share that this past week, City Council supported my motions to oppose liquor license applications for Blue Diamond Entertainment Complex, and Class Celebrations on Barmac Drive.
My residents tell me time and time again of their serious and legitimate concerns about illicit behaviour and public intoxication. Seeing as how those two facilities may operate as nightclubs, I do not believe that they are in the public interest especially in our neighbourhoods.
Growing and revitalizing our community will always be my priority. I will remain a source of support for all residents and will remain diligent in listening to your requests while working to ensure your needs are met.
I look forward to working with all of you to continue efforts in making Ward 7 the place that we are proud to call home.
If you have any questions or would like more information, please contact my office at 416-395-6401 or email me at:
councillor_mammoliti@toronto.ca
Councillor Giorgio Mammoliti
Ward 7 – York West
(The thoughts expressed here are those of the Councillor and may not necessarily reflect those of the Emery Village Voice)