Dear Friends,
This month I'd like to address with you the questions I hear about snow clearing in Ward 7.
Many years ago, prior to amalgamation, North York as a municipality saw snow clearing more regularly than the same area does today as a part of the City of Toronto. You were used to seeing more trucks on the street and you had less issues having your windrows cleared.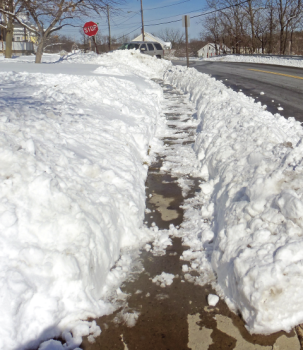 Last year when Toronto experienced an extreme amount of snow and ice my office was flooded with calls. I provided a petition from you to the City of Toronto at Council last year asking for help and this year Transportation has promised me that windrow clearing will be more frequent due to more trucks and increased service.
Together we were able to make a change that will increase snow removal services to North York levels. This means you will be able to get out of your driveways with more ease and get to where you need to go. If ever you find that the snow clearing service is not up to speed, please call 311 to report the issue. As always, if you find that the snow clearing service is not adequate after calling 311, please contact my office so that we can follow up with 311 on to ensure your snow is cleared.
Ward 7 Councillor
Giorgio Mammoliti