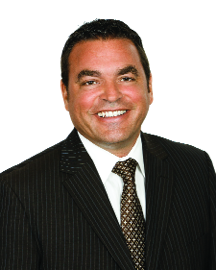 Dear Friends,
The Humber River Hospital (HRH) has been an integral part of our community for decades. It has been a place of memories –good or bad. The HRH has served our neighbours, friends and family when we needed it most.
Three of my four children were born at this hospital. On October 18, 2015, most of the hospital was shut down leaving only the Urgent Care Centre facilities operating. As some of you may have noticed, while driving or walking along Finch Avenue West, even the Urgent Care Centre is now closed. I am appalled by the lack of communication from the provincial government to our community. Public meetings should have been called, as community input is crucial to building a better tomorrow. It is totally unacceptable for elected officials to only inform the community of good news and ribbon cutting ceremonies, while hiding the bad news hoping that no one will notice. The government is giving away the only real economic generator that Jane and Finch survives on, and our community must at least have a say.
In the past, the Firgrove Ratepayers Association held the only public meeting and invited MPP Mario Sergio and the Minister of Health, George Smitherman, to discuss Humber River. At that meeting, due to public pressure, the Minister of Health agreed to keep the hospital health related. It is clear that MPP Sergio and the provincial government have gone back on their word.
I have called on MPP Sergio and the Government of Ontario to conduct a study on what the effects might be if we lost this health related industry in the Jane and Finch community. There has been no study done, and they have ignored my request. What are we going to do when all the laboratories, pharmacies and other health related jobs disappear? What are we going to do when all health related buildings become empty? What are we going to do with the land the Humber River hospital sits on now? Give it away for development?
The new Humber River Hospital- Wilson Site is eight kilometres away – eight kilometres too far. We as residents of York West deserve to have this health related centre remain in our community. Some of us live where we are today, because of the security of having a hospital nearby, but now that security is gone.
Hospitals are already at capacity; doctors and nurses are already having a hard enough time with the overflow. When will MPP Sergio and the provincial government do what's right for the taxpayers of North York? We deserve better as taxpayers. Other than erecting a sign stating the closure of the Urgent Care Centre, what other notices have we, as residents, received?
I urge you to join me in contacting your local MPP to demand answers as to why our opinions were not asked for? Why a public consultation meeting had not taken place? And to demand a public meeting so we can publicly ask these questions.
Sincerely,
Councillor Giorgio Mammoliti
Ward 7- York West