Emery Village BIA Executive Director's Message - Dec 2021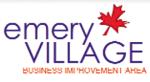 Emery Village BIA Executive Director's message As this year comes to an end, the Emery Village BIA would like to wish everyone in the community a happy, healthy holiday season and a happy new year. We know that this year has been hard with several adjustments due to COVID-19 restrictions. As we all...
Emery BIA mobile vaccination option for businesses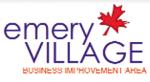 By Sean Delaney The Emery Village BIA, with the support of Toronto Public Health, is working to bring Mobile Vaccination Clinics to the doorstep of Emery Businesses and their employees. The clinics will be offered between the hours of 9 a.m. and 9 p.m., and if needed, extended hours for night sh...