Emery's Panino Cappuccino is on top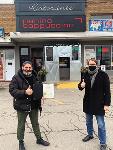 By Sean Delaney An Emery Village restaurant was named the Top Choice Award winner for best Italian restaurant in Toronto for 2021. Being honoured with a Top Choice Award is not an easy accomplishment. Top Choice Awards are bestowed annually, and reserved for only the best of the best. Congratula...
Publisher's comment - Jan 2021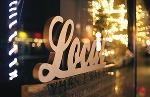 Happy New Year to our Emery readers. How is everyone? I hope you're finding ways to stay healthy and positive through these crazy times. If there's anything that we at the Emery Village Voice can assist you with, please don't hesitate to reach out: sean@emeryvillagevoice.ca Despite everything g...