A year to remember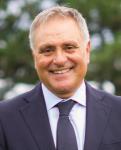 By Sean Delaney It's likely going to be a year that is talked about for many years to come. 2020. And according to Toronto City Councillor Anthony Perruzza, he could tell 2020 was going to be memorable - whether in a good or a bad way - almost as soon as the calendar turned. "The challenges star...
Businesses challenged by COVID-19 outbreak

By Sean Delaney (Due to some concerns we're not mentioning the full name of one of our sources) . Workers depending on every paycheque, could be impacted if the coronavirus pandemic worsens, said an official for a large local manufacturing facility in Emery Village. Amid the COVID-19 outbre...