Yesterday and Today - July 2022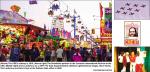 A family connection at the CNE gates By Tim Lambrinos After a two-year hiatus, the CNE will once again be taking over Exhibition Place for 18 days from August 19th to September 5th. The opening day of the "Ex" will mark the 100th anniversary of the Warrior's Day annual parade that enters th...
The CNE is back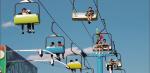 By Sean Delaney August 19 to September 5 Founded to showcase Canada's agricultural and scientific progress, the Canadian National Exhibition (CNE) is still a fantastic opportunity to see cutting-edge tech like the Vertical Hydroponics exhibit, and the CNE Gaming Garage. There's also a lot o...