Upper Crust hosts holiday drive, provides 600 vulnerable families with toys and meals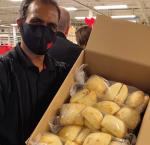 By Sean Delaney Upper Crust hosted its 2020 Holiday Toy Drive and food hamper assembly, giving back to those who need it most. Through a partnership with Kitchen24 and Second Harvest Food Rescue, the toy drive and donation of goods and food will support 600 families with holiday hampers. Upper...
A year to remember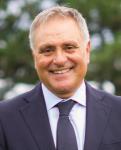 By Sean Delaney It's likely going to be a year that is talked about for many years to come. 2020. And according to Toronto City Councillor Anthony Perruzza, he could tell 2020 was going to be memorable - whether in a good or a bad way - almost as soon as the calendar turned. "The challenges star...