Emery Village BIA - June 2021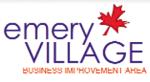 Emery Village BIA Executive Director's message Emery Village BIA would like to wish all graduates of the 2021 class warm congratulations. Despite all of the challenges you faced this year, your hard work has paid off and we wish you continued success. Thank you to everyone who signed up for a ...
Looking back at 2020 with the Emery Village BIA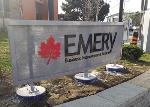 By Al Ruggero As we approach the end of the year, it is without a doubt that no one will forget 2020. Most of all, we can begin to celebrate (in our bubbles, of course) the fantastic news that the new year will bring us closer to the end of our tribulations as the miraculous vaccines reach more ...