Wine, Food, Beer, Music, Free Rides, Hourly prize draws and Friends – A perfect combination!
On Saturday, September 13, the Emery Village BIA is hosting its second annual celebration – the Emery Village BIA Wine Festival.
"It's bigger and better in all areas this year," said Sandra Farina, Executive Director of the Emery Village BIA "You definitely can't miss this one!"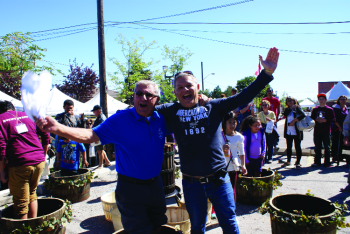 The North Islington Seniors will do their magic and once again serve up some fresh sweet corn for all to enjoy.
The streets open up and residents descend upon Plunkett and Satterly Roads – each closed off for festival-goers on Saturday. There is new entertainment this year all day long. You will enjoy music from the traditional Italian to spicy Spanish. And don't forget the famous Spider Jones dishing out some R&B along with the very soulful –Blu Soul. There is something here for everyone!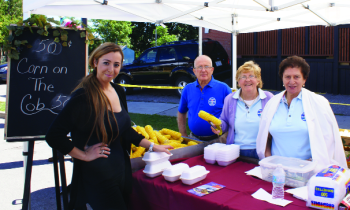 Business owner Tony D'AVERSA a long-time resident and Chair of the Humber Summit and Board Member of Emery Village Business Improvement Area commented, "I warmly invite and welcome everyone to join the celebration at the Humber Summit Wine Festival on Saturday September 13th. The festival will be rich with excitement, entertainment, delicious food, friendly smiles along with wholesome family fun!"
Colio Estate Wines, along with a generous donation from the BIA, will offer samples of some of the best wines available in Ontario. Jim Clark, President of Colio Estate Wines said crowds will taste a wide range of product from traditional red and whites to our award winning Sangria.
New to the festival this year is a beer tent by Nicklebrook . John and Peter Romano, owners of Better Bitters Brewing Company (since 1992), built the Nickel Brook Micro Brewery from the ground up. Since 2005, Nickel Brook has quickly developed a reputation for having a lively and enticing line up of beers. It is in their business to offer their customers an unrivaled experience designed to surpass their expectations. Yum Yum !
Superior Event Group will supply the Kids Zone, on the corners of Islington and Satterly. As a first there are two Kids Zones this year. Look for the kids to be squealing on the Berry Go Round, Lady Bugs Ride, Pedal Karts with Track and Wacky Dual Slide Bouncy Castle – Oh, and ALL the RIDES are free.
"Humber Summit" in Emery Village is now "party central" — an area focus — with preparations for the coming-out party for the Satterly Rd. and Plunkett in high gear.
See you all there!!