The 2013 Wine Fest takes place in Humber Summit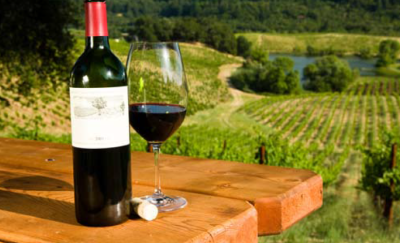 On Saturday, September 14, Emery Village will host the largest street party the area has ever seen: Emery Village BIA (Business Improvement Area) Presents Wine Fest in Humber Summit. It should see hundreds descend upon Plunkett and Satterly Roads that will be closed off for festival-goers.
Just when you thought The Ex was over, the air in the Islington and Steeles area will be filled with a fall festival atmosphere of live music, DJs, and the sweet smell of food tents from restaurants throughout the neighbourhood – everything from ice cream, pastries and Italian dishes, to Caribbean fare, steak on a bun and hot West African beef, with a dash of Mexican cuisine will line the street.
To keep you on your feet to digest it all, three bands will play everything from Top 40 to traditional music. The street festival will feature displays, grape stomping in oak barrels (courtesy of Barrel Imports), DJs, kids' activities, prizes, and some surprise celebrity guests from the media and sports world. Legendary broadcaster Bob McCown of Sportsnet The Fan 590 will have his Niagara winery, Stoney Ridge Estate Winery, represented in the Emery Village Wine Fest too.
Free wine samples (for those of age) will be a tremendous draw according to organizers, provided courtesy of Stoney Ridge Estate Winery, Majestic Wines, as well as Evolution Wines by Macedo Winery, Vineland Estates, and Bottega Wine, among others. "The wines are all excellent, and this is the biggest street festival I have ever been associated with," says event planner Adriano Sanna of Red Velvet Events. "It takes a lot of planning to pull something like this together."
The wine tent will be the largest tent in the festival and it will be well staffed and supervised. Organizers want to maintain wine appreciation with family fun. "Everyone should have a good time because there will be something here for everyone," says Emery Village BIA Director Sandra Farina.
The event also marks the official street opening of the recently beautified Plunkett Road and Satterly Road. The streetscape rejuvenation features abundant greenery combined with wider grassy areas and treed parking inlays, new sidewalks, lamps, lamp banners, benches, and curbs.
"I almost didn't recognize it!" exclaims Gina who is visiting the area, a friend of one of the residents of the neatly kept bungalows that line the street.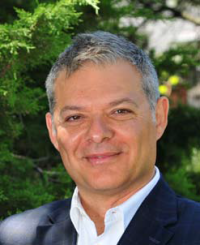 "The Renaissance in Humber Summit has begun, and it is simply fantastic," says business owner Tony D'Aversa, a longtime resident and BIA volunteer board member. "At first, there were obstacles and reservations about the neighbourhood improvements. Now that the store owners and residents see the final outcome and feel the new energy in Humber Summit everyone supports it and asks: what's the next project in Emery Village? Needless to say, Councillor Mammoliti and Sandra (Farina) and the BIA board members have been a positive force." D'Aversa continues, "Humber Summit used to be a little village, and now it's back on the map," he says.
According to Tim Lambrinos chair of the Emery Village Arts and Heritage Committee, Humber Summit in Emery Village really was a small farming community on the corner of Steeles and Islington, and he feels part of the BIA's job is to tell the area's rich history. "The name Plunkett came from one of the founding farmers here," he adds. "In the 1920s and 1930s this was cottage country along the banks of the Humber," he muses.
Humber Summit in Emery Village is now 'party central' with preparations for the coming-out party for the Satterly and
Plunkett area in high gear.
Bill Kooy of Kooy Brothers, an event sponsor, is planning on displaying state-of-the-art-tractors by Kubota to add to the fall flavour.
"It's impressive for kids of all ages," he says, adding: "It adds to the fall fair atmosphere to see big, shiny, new vehicles like these." Trento Mitsubishi will also be on hand with special car displays and special treats for festival goers.
North Islington Seniors are also getting ready for Wine Fest and will help with kids' face painting, making corn on the
cob, and also showing young people how to make wine with grapes and presses.
Lucio, whose famous Plunkett Road establishment Il Lupo plans to serve up special Italian dishes, is already buying in bulk and preparing staff. Meantime, Capri Bakery is getting ready to tempt foodies in their tent with guilty pleasure desserts while Pizza Hub prepares festival wings. Over at Dominic's Meats, Dominic says he'll "have what satisfies".
You could hear the healthy competition for food tent attention begin this week. "My mother's Portuguese chicken withpotatoes and rice and our special fried pork will knock them all out," promises Andy from Uptown Churrasqueira, at nearby Finch Avenue and Weston Road. He says that he won't be outdone at his festival food tent. "Forget about it brother," Andy says, smiling.
Whatever you eat or whatever wines you sample, whatever songs you like or whatever makes you smile, on September 14 one thing is clear according to D'Aversa: "Our goal is to better the quality of life for the people in Humber Summit and I feel we have."