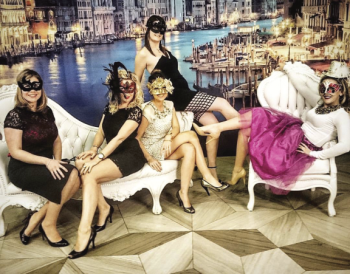 By Sean Delaney
On Friday October 30th, the Emery Village BIA hosted the first annual Emery Charity Gala.
Attended by more than 350 community members, the evening took on the exquisite look of a grand Venetian carnival. Long gowns, some in period pieces from the mid 1,800s with formal attire for the men, and many attendees hiding their identity with beautifully crafted artesian masks saw the evening posess a rare sophistication and excitement.
The Emery Village BIA along with their Board of Directors has always said that giving back to the community in which we live and work, is the most important element of achievement in the end. Whether it is the new Humber River Hospital, children's mental health or the seniors that reside in Emery in need of assisted care, the association dedicates their attention.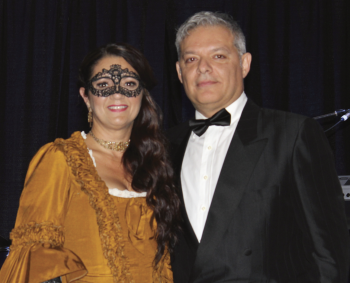 Tony D'Aversa, chair of the BIA's marketing committee, said it was "exceptional."
"A wonderful and magical evening!
"Cinderella would have loved the first annual Emery Charity Venetian Gala Ball," D'Aversa said. "I am proud and honoured to be part of Emery Village charities and to help to give back to the community we serve."
Presenting was Sandra Farina, the executive director of the BIA along with the dedicated Board of Management.
"We are pleased to present the new Humber River Hospital Foundation with a $100,000 donation. Thank you very much to everyone, including our sponsors for their financial support in making this event a tremendous success. It showcases the excellence of our business community. Most importantly it will challenge other BIA's to follow our lead and do the same— Give back!!!"
In addition to helping raise much needed funds for community projects, the Gala also became the venue to present important business awards to deserving local companies that have proven leadership in their fields. Businesses were nominated in four main categories.
In the following pages you will see the many wonderful award winners from the BIA gala.
The Emery Village Voice congratulates all of the winners and thanks all the contributors.