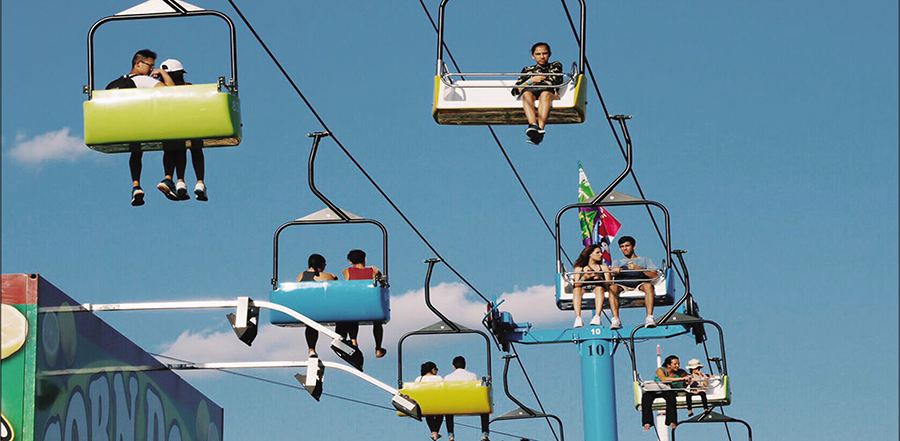 By Sean Delaney
August 19 to September 5
Founded to showcase Canada's agricultural and scientific progress, the Canadian National Exhibition (CNE) is still a fantastic opportunity to see cutting-edge tech like the Vertical Hydroponics exhibit, and the CNE Gaming Garage.
There's also a lot of history throughout Exhibition Place, including an 18th-century log cabin that's the oldest surviving structure in the City of Toronto and fun traditions like the butter sculpture competition.
Not to ignore the present either, don't miss the exhibit hosted by The Mississaugas of the Credit First Nation or the delicious array of edible treats in the Toronto Star Food Building. The latter is packed with samples of Toronto's best local restaurants, complete with options for those with religious or wellness-related food restrictions.
There's also plenty of shopping and a classic carnival midway at The Ex to keep you on your toes, not to mention live music and talent performances and a family-favourite Labour Day weekend air show.
2022 CNE Highlights
Things to do at the Canadian National Exhibition include:
- Live music performances by artists like Buffy Sainte-Marie, A Tribe Called Red and Rival Sons
- Exhibitions on arts and crafts, home and garden, and world cultures
- Markets and shopping
- Special exhibitions like past displays of National Geographic photography, topiary displays and end-of-summer garden shows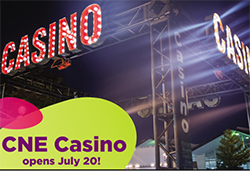 The CNE Casino opens Wednesday, July 20. Returning this year is the Hold'Em Poker Tournament with over $150,000 in prizes, as well as EXciting games like Blackjack, Roulette and more. The Casino will be open from July 20 until September 5 (except for July 30). To learn more, visit:
www.theex.com/attractions/casino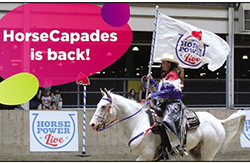 The CNE's popular HorseCapades program returns for the first time in two years. The interactive horse program includes the amazing trick riding show HorsePower Live, and many more fun and interactive activities to check out. HorseCapades is on daily from July 20 until August 18 (except for July 30). For more information on showtimes, activities and more, visit:
www.theex.com/attractions/horsecapades/
Happy #NationalVideoGameDay. The CNE Gaming Garage Powered by AMD is back this summer for the full 18 days of the 2022 CNE. This year's Gaming Garage will include esports Tournaments, a Robots@CNE FIRST Robotics Competition, an Innovation Garage and Pitch Competition, Pinball, Card Games and more. Check out the website to learn more and stay tuned for more info on esports tournaments and registration:
www.theex.com/attractions/gaming-garage/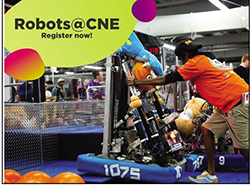 Have you registered your team for the Robots@CNE FIRST Robotics Competition or the FIRST Tech Competition yet? Don't miss your chance to register now. Alliances will have a chance to win part of $3000 & $6000 cash prize pools. For more information on Robots@CNE and how you can register your team to compete, visit:
www.theex.com/attractions/gaming-garage/