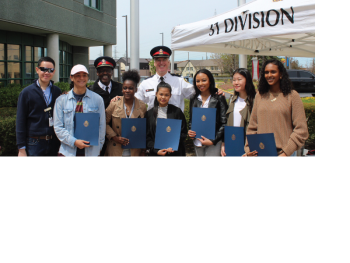 By Sean Delaney
What a wonderful day it turned out to be.
Saturday, May 12th marked the 20th annual 31 Division Police Open House. And it may have been the best yet.
Many aspects of the law enforcement team were showcased, including court services, the police dog service and the motorcycle detachment. The 31 Division officers were willing and delighted to talk to everyone in attendance, to inform residents about the services that they offer to the community.
New 31 Division Inspector, Colin Greenaway, welcomed Police Chief Saunders to the event. Ward 7 Councillor Giorgio Mammoliti along with MP Judy Sgro were also on hand this year and accompanied by their energetic staff.
The 31 Division DJ continued to blast music for the open house throughout the afternoon.
Face painting and balloons along with free hamburgers were enjoyed.
And it's impossible to forget all the local fire department personnel who come out each year to this event with many of their red shiny toys – a perennial favourite of all the young children.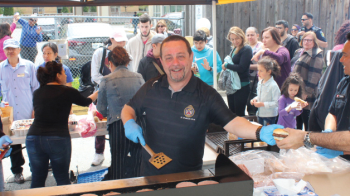 New this year was the awarding of the 31 Division Community Police Liaison Committee (CPLC) Bursary. It was presented to five deserving students from within the precinct area. One challenge facing youth today is their lack of marketable skills for sustainable future employment. These five students were selected by a committee and were able to demonstrate excellent grades, leadership skills and a great desire to excel.
Congratulations go out to Eros Garcia, Downsview Secondary School - Kellise Williams, Madonna Catholic Secondary School - Michelle Garcia, St. Basil the Great College - Yasmin Mohammed, Linda LI, Moya Robinson, Westview Centennial Secondary School.
All in all, it was another very successful open house for 31 Division. Congratulations.