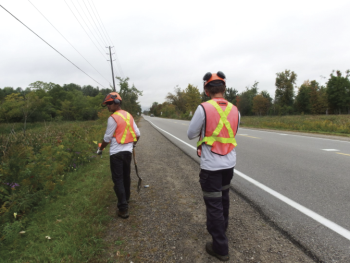 This spring, the Toronto and Region Conservation Authority (TRCA) will launch a Road Ecology Citizen Science Project as well as a new Road Ecology application to help gather data to assist with the validation of the TRCA habitat connectivity model. The app will be available for download for all TRCA volunteer citizen scientists who register to participate in this exciting new project.
In recognition of the threat roads present to wildlife the TRCA has developed terrestrial and aquatic habitat connectivity models which have been used to rank habitat patches based on their importance for the local and regional movement of wildlife.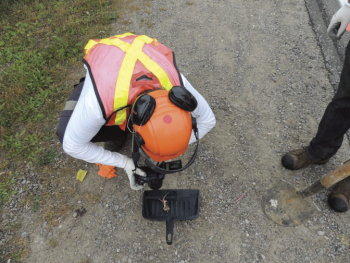 From April to October, citizen scientists will be collecting data at four project sites across the Etobicoke Creek and Humber River watersheds including roads adjacent to Heart Lake Conservation Area and Oak Ridges Corridor Park, and in rural settlement areas in Caledon and Brampton. Using the Road Ecology app volunteers will easily record incidents of wildlife found crossing, basking, feeding, nesting, injured and deceased on and around roadways in their study area, which will be seamlessly fed back into the model to validate it.
Validation of the models will allow TRCA to provide empirical support for use of spatial models to determine areas of importance for habitat connectivity, to better identify possible hotspots for mitigation, and to prioritize areas for higher investment in road crossing structures across the TRCA jurisdiction.
To learn more about TRCA's Road Ecology Citizen Science Project, and to get involved please visit
https://apply.trca.ca/opportunity/road-ecology-citizen-scientist-volunteer-position.