Scrap electronics recycling services continue to operate with social distancing and other measures in place.
By Sean Delaney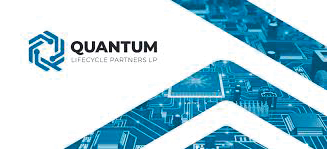 Quantum Lifecycle wants you to know that they remain open and ready to help Emery businesses during these unprecedented times. Vice President EOL Sales Clayton Miller said at Quantum they have been deemed essential, so are fully operational.
"We have two divisions at Quantum, each with an opportunity to help businesses during these trying times: The ITAD division is assisting businesses to equip employees for remote working (laptops, monitors, etc.); The recycling division is helping businesses clear out the clutter during this slow period."
Out of their ITAD facility in Brampton, Quantum resells thousands of IT assets monthly. These are lightly used items from corporate environments that are refurbished and come with a warranty. A great way to stretch IT budgets. For information contact: info@quantumlifecycle.com
At their head office in Emery Village (700 Ormont Drive), the recycling division continues servicing local municipalities and businesses with their scrap recycling needs. Many businesses and households are using this slower period to clear out old storage rooms and cabinets. Public drop off at Ormont is suspended during the pandemic, but if you are a business wanting your electronics picked up, drop Quantum a line at: [url=http:// www.quantumlifecycle.com/pickup] www.quantumlifecycle.com/pickup[/url]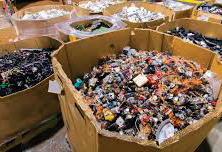 Miller said when the pandemic first began, their business was down almost 50 percent. People weren't going out and and prioritizing what errands they would do. But in the past few weeks, he's seen the volume pickup again. Still below normal but not as bad as they initially anticipated. On the other side, their resale division has possibly never been busier.
"People are continuing to recycle, and municipalities are now collecting again," Miller said.
"We're here to support Emery businesses anyway we can during these difficult times."