Annual 31 Division Police Open House, Saturday May 30th
Hello,
We can never thank the great officers at 31 Division enough for all their hard work in keeping our community safe and sound.
So here is your chance to try. The 17th annual 31 Division Police Open House will be at 40 Norfinch Drive on Saturday May 30. This informative and very welcoming event targets youth involvement in our community with an intent to educate as well as express a sense of approachability. Most importantly they want to generate trust between all.
And there is plenty of really cool stuff to see here. Many aspects of the Law Enforcement team will be showcased, including Court services, the Police Dog service and Paramedics. Our Officers want to say hello to everyone in attendance, in an effort to inform residents about the services they offer to the community. Have a look at the motorcycle team; even sit on one of the big Harley Davidson's! Climb into a Court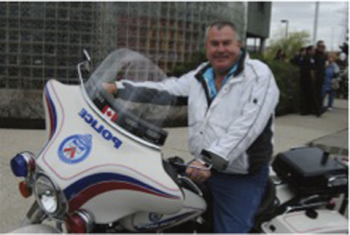 Service transport vehicle or an Ambulance. There will be face painting, balloons and pictures with Elmer the Elephant. Did I mention the free BBQ? Wow
Sean Delaney,
Publisher