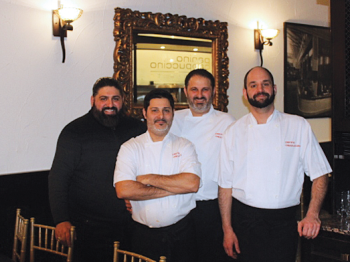 Three brothers, one dream
By Sean Delaney
I recently sat down with Fabio Caracciolo to talk about his restaurant and his baby – Panino Cappuccino Restaurant.
The restaurant began with an idea, a lot of hard work, and a George Foreman grill.
"It's true.
"It was back in 1999, Fabio ran this as a café prior to it being a restaurant," said Tony Caracciolo, Fabio's brother, about the beginning.
"It was a little coffee bar, and he ran the business like that for a couple years. Selling some sandwiches made with a George Foreman grill, like the one that you saw for sale in the late night infomercials "
Then one day, Caracciolo said, the idea of a panino-pizza place came up, and it pretty much snowballed from there.
"We really started following through with the idea and it was coming to life. Getting architects and drawings and all that stuff. Putting a menu together, hiring the chefs, getting a couple people to do sauce and veals, all that stuff."
And he said, like some form of a message from above the family believes, they had a pizzaiolo from Italy walk in the restaurant.
"It was like a Godsend type of thing," Caracciolo said. "We had no idea how to do it at the time, my brother and I just wanted to explore it. We had a great street with Weston Rd. Great foot traffic a lot of old school Italians around, this happens, and then I decided to just go ahead with it. It was very tough in the beginning, but we got it going."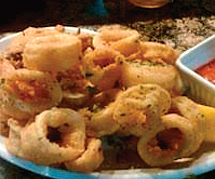 The brothers are Fabio, Sam, and Tony and with them is Charles, a manager and lead chef who has now been with the restaurant for 16 years. The "engine" of the whole operation, Fabio said.
Back in the day when everything began, Tony went to chef school to get some experience. The brothers continued working under the guidance of their found pizzaiolo and a woman they hired for the back who lent them homestyle techniques on everything from sauces to breading a veal cutlet.
"It was our focus with the good homestyle food like that, that's where it all took off," Tony said. "Authentic Italian, and that's what we stuck with. Homestyle cooking, fresh ingredients and as the years went on, business became better."
When Tony finished chef school, he trained at higher-end Italian restaurants and then brought that experience back. And it was the shared experience of everyone that helped the Panino menu grow.
They started making pastas, fish and from there, got a little bit of life, he said.
"We all worked very hard and in this area it was tough to make a buck," Fabio said."We pretty much gambled and learned as we went along. Labour costs, food costs, everything. But with hard work and not giving up on the place, things started to turn around right."
Word of mouth was one of their main customer producers. They knew if they put out a good product and quality service to their customer the restaurant would become a favourite.
"People would walk in and we knew our customers by name, learned their personal lives and that' s where the love of the restaurant grew," Tony said. "It wasn't just a customer, they became fans and a base of friends."
Today they are into catering onsite in their beautiful banquet hall and off-site, and consistently host business meetings, weddings, confirmations, everything.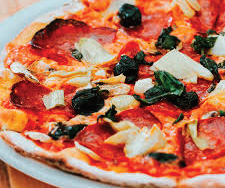 "We can do it all, Fabio said. "If you want to come in and have a high-end meal, we can provide that. If you want to come in and have a casual meal, we can provide that too. We're very well balanced I would say."
The staple dish though, he said, will always be the pizza.
"From beginning to end, it's what brought us here. Please drop in one day and see our dream unfold for you and your taste buds."