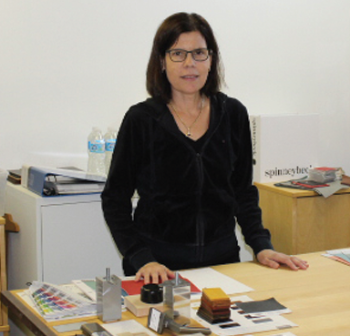 A family focused furniture designer
Interna Furniture Design Ltd. is experienced in all things furniture. And the well known and respected family built manufacturer is about to venture into a retail market they probably should have been in for years. Yours. Interna was begun in 1963 when Joe Kubecka partnered with a master upholster and began producing Scandinavian style furniture out of his shop. "There were a lot of those Scandinavian style shops at the time, and that's the type of furniture my father, and Interna, were producing," said Joe's daughter Jacquie.
Her father brought on big names, such as Sears and The Bay as clients. In the 1980s they expanded into the contract market, she said, and began producing commercial grade seating for bigger clients, including the federal government. "They had sales reps going out to car dealerships and other companies like that," Jacquie explained abut her father's efforts to expand his market.
Interna was always handmade, the highest quality products, Jacquie explained, and the reputation was growing. Within a couple years of expanding into commercial grade seating, they were approached by a couple men who were involved with a different manufacturer in the past. They knew her father's reputation and they asked him about converting some of his contemporary designs into furniture models that could be used for healthcare.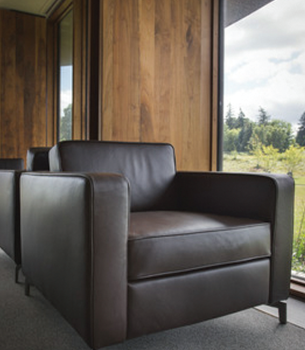 That company became Soft Care Innovations, Jacquie said, and didn't produce furniture. They lined up agreements with manufacturers who maintained good reputations and asked them to produce products under a private label. "So we did lounge seating, guest seating and a lot of recliners and that's how Interna got involved in the health care market."
Most of those products were exported to the US, Kubecka explained, that was the focus of Soft Care. But Interna retained ownership over the designs, and began to produce their own propietary models. Now, their models are seen throughout hospitals in Ontario as well. Recently, they've taken a dive into the residential seating market, and as they did, they began to hear their name called. "We've been getting a lot of phone calls and emails from past customers.
Oh, you're still around, oh, my couch is still good, I would love to have it recovered." Kubecka explained that often she would try to convince the customers to update, not thinking they would want to simply renew a piece of furniture they had owned for so long, but she couldn't convince them to give them up. "We would hear things like, we can't find that comfort level anywhere else, we can't find that style of seating," she said.
The praise for their quality simply wouldn't end, and so, they've decided to open a manufacture showroom to the public. "It's nice," Kubecka said. "We're excited. Customers will be able to view test fabrics and everything."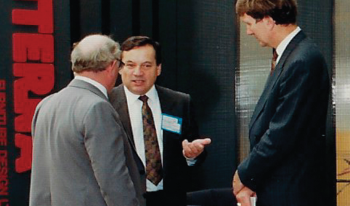 Proud to be Canadian, Interna produces both its residential and commercial product lines in a facility in Toronto. Working together with well-respected Canadian and European design teams, they aim to continuously create innovative new models. Interna is dedicated to providing the highest quality seating, with a focus on design, sustainability and attention to detail.
Interna Furniture Design Ltd. 76 Signet Dr. Toronto. (416) 741-4211