By Tom Rakocevic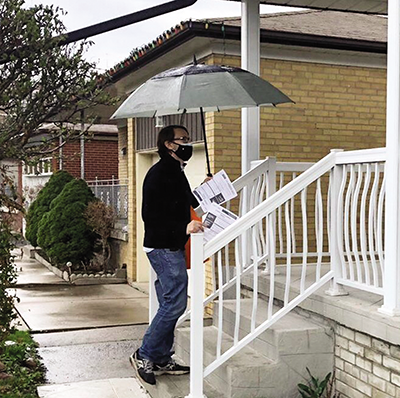 The COVID-19 pandemic has been a challenging time for many.
As Ontario enters the second stage of the provincial reopening, there is some optimism that the light at the end of the tunnel may be near, but there are still so many who have been affected both socially and economically who will continue to require ongoing support even after the pandemic comes to an end.
Throughout this pandemic, I have stood up for at-risk communities who have been the hardest hit. Communities like ours, which are home to the most frontline workers and where many live in small multi-generational apartments.
Unfortunately, the vaccine rollout did not adequately match needs. So we saw initially, the communities like ours, who had some of the highest COVID-19 cases, also had the least access to vaccines.
To change the tide for our community, I worked with a dedicated health team and our local hospital to access more vaccines and to plan, promote and organize local vaccinations, pop-up clinics, door-to-door vaccinations and more. Within the first week alone we were able to double the vaccination rates in many neighbourhoods, and to date we have administered over 240,000 local vaccinations.
Anyone who would like to get their second dose, can either book an appointment at:
Or try my Twitter (@RakocevicT) Instagram (@tomrakocevic) or Facebook (@TomRakocevic) for information on the many pop-up vaccine clinics that continue to operate in our community. You can also e-mail me and sign up for my e-newsletter at:
TRakocevic-CO@ndp.on.ca
The consequences of this pandemic have had devastating economic and social impacts. Small businesses are the backbone of our economy. Many have suffered greatly and have been forced to shut down for months, and in the worst cases, shut down permanently.
At the beginning of the pandemic, I fought to implement the Save Main Street plan which would have provided more funding to help small business owners to weather the storm and to keep their employees on the payroll.
Despite the fact this plan was supported by the Ontario Chamber of Commerce, it was never fully implemented. As a result, many businesses have still not received the support they still need.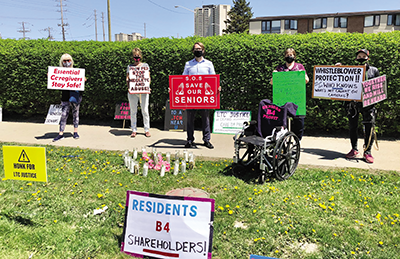 Many business owners have reached out to me for help. I have connected them with supports that are currently available, but much more is still needed to help kickstart our economic recovery. We must do everything we can to help our struggling businesses and protect jobs.
Finally, this pandemic has shone a light on massive issues in our society that have existed before the pandemic, such as the tragedy in our long-term care (LTC) system.
I continue to fight to fix long-term care and actively support many urgent solutions. These include, a full find and fix public inquiry into LTC, a minimum of four hours of direct care for LTC residents, better access for families to see and help their loved ones in LTC, taking the profits out of LTC, and more.
We must keep up the fight to fix long-term care. Our loved ones deserve to live with dignity.
As always, my staff and I are happy to help you. If you need information, assistance or want to share your comments on any issue you can reach us at 416-743-7272 or send us an email at: TRakocevic-CO@ndp.on.ca
- Tom Rakocevic is the Member of Provincial Parliament for Humber River-Black Creek