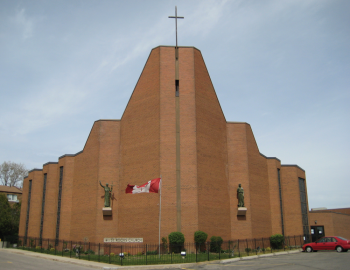 By Claudio D'Intino
It all started on December 11, 1968 when a new catholic parish was established. Father Oreste Cerbara, C.PP.S., came to Toronto as an assistant priest at St. Jude's Church, as part of the Missionaries of the Precious Blood.
Masses were first held in the school gymnasium and then the parish centre on Islington Ave. On October 16, 1977, at the first mass, Father James Reposkey (bottom right), the new head priest of St. Roch, looked up from the alter, saying to everyone "Well, here we are!"
Fr. Phil Smith (bottom left), in the Autumn 2016 issue of Bloodlines, the magazine of the Missionaries of the Precious Blood, said when he was transferred to St. Alphonsus Parish on St. Clair Ave. West, "No longer do I hear the placid tides of the Humber River as I stroll along its banks.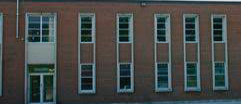 They have been replaced by the rumbling sounds of streetcars"
Two long-time associate priests at St. Roch were Father Luciano Baiocchi and Father Carlo Della Vecchio.
Today, Father Lui Santi is the head priest.
______