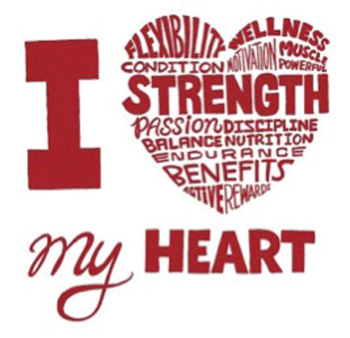 Heart disease is the leading cause of death for both men and women in the United States. The good news? It is also one of the most preventable. Making heart-healthy choices, knowing your family health history and the risk factors for heart disease, having regular check-ups and working with your physician to manage your health are all integral aspects of saving lives from this often silent killer.
February is Heart Health Month.
Make a difference in your community by spreading the word about strategies for preventing heart disease and encouraging those around you to have their hearts check and commit to heart-healthy lives.
How can you make a difference during Heart Health Month?
Wear red on National Wear Red Day on Friday, Feb. 2 to increase awareness of heart disease. Then share a photo of you and your friends in your best red gear on social media with the hashtag #theheartfoundation.
Like The Heart Foundation on Facebook and follow us on Twitter and SHARE the postings with your friends and read our blog at: https://www.theheartfoundation.org/blog/
Register for our upcoming indoor cycle fundraising event (more details to follow soon).
Educate yourself.
Donate to The Heart Foundation and help support heart research.
It matters.