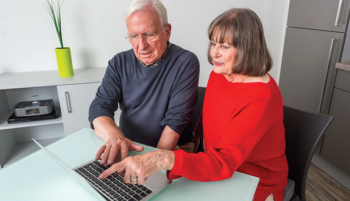 This October, SkillsPass and Emery Village BIA offered a free exclusive webinar titled, "Beyond the Mask: The Role of Workplace Training in Response to COVID-19."
This webinar went into the evidence behind the COVID-19 Work Safe Course, and how it helps protect employees, customers, and corporate reputations.
If you missed the webinar, don't worry, you can still sign up for the SkillsPass COVID-19 Work Safe Course at: www.emerybia.skillspass.com
Whether you are a business owner or employee in the GTA, with winter coming up and cold season in full swing, it is important now more than ever to protect yourself, your employees, and your customers.
The course is simple, can be completed in under an hour, and can be done on a phone, tablet or computer.
This is an early reminder that the Emery Village BIA's Annual General Meeting (AGM) is approaching, and notices will be mailed out to the community in the next coming weeks. The AGM will be held on Zoom this year in order to comply to public health and safety protocols.
Please look out for updates in the mail and on our website.
Finally, as the holidays are around the corner, please try to stay safe and avoid crowded places.
We encourage you to shop local when possible – whether you are hosting dinner or buying gifts, the BIA has a variety of shops, and it is important now more than ever to support local.
A lot of businesses in the BIA made the smart decision to go online, making it easier than ever to shop local.
Sincerely,
Executive Director
Sandra Farina