We are in the midst of a generational crisis, one that we cannot speak to from a position of previous experience. An unpredictable and unprecedented global pandemic, a moment in time that will be remembered for not only the lockdowns, school closures, vaccines and front-line heroes but also for the clear exposure of the inequities within our society. Equity is a term we hear so often from leadership positions today, often related to fairness but not always with the understanding that environments and opportunities are not truly equal for all. Racism and oppression are proud supporters of inequity and provide the motivation necessary to encourage its silent continuation.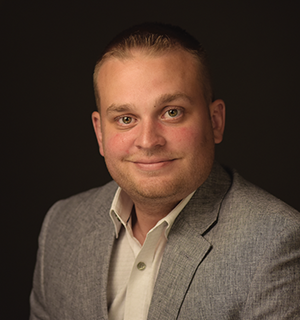 I do not say this to build any division or animosity, but instead to ensure Humber River Black Creek community members are truly holding those of us in leadership positions accountable for our choices and the decisions we make. Much of what we have seen, for decades, in communities like ours come directly from the reality that equity was not a valued lens for leadership strategy and planning, system building or decision making. Now, knowing what we do through research, we need to take this information and demand better for our youth and future.
In August of 2020, Toronto Public Health identified over 100 schools considered high-risk for, including every single HRBC school. I am unaware of any community in our country that could say the same thing. There was endless information/data coming in from other countries, warning of those most likely to be inequitably impacted. Both the TDSB and TCDSB acted quickly based on TPH's advice, as well as the information we were learning from others. The available data was a valuable tool to help make equitable and impactful resource decisions during the unknown. For example: reducing class sizes to mitigate risk of transmission within our schools and communities, access to nutrition supports (a crisis that was exacerbated through the pandemic) and providing as much technology to our students as we could. We even held a HRBC education ward forum along with TPH to ensure the school community had a chance to ask questions and get some clarity on the misinformation that was present at the time.
So now I must ask, and I hope you are doing the same, why didn't HRBC receive the same equity focus for critical resources like vaccinations and the roll-out plan originally put into place? How is it possible we have such few locations offering them with almost a year of data/info to learn from? Why are we currently one of the least vaccinated communities in Toronto, despite being identified as higher risk from the start? Why didn't education workers working within vulnerable environments get any level of priority during the original vaccine roll-out plan? Why are school boards being told not to plan for the impacts of the pandemic on the next school year? These are not just simple thoughts; they are questions that deserve honest answers with real actions.
We have seen far too many of our concerns and realities be reacted to by leadership, as opposed to being strategically planned for, in advance. That is why I am writing to you today. Leadership is all about the growth and opportunity of others while uplifting the collective. Evidence based decision making and strategy is a must if we truly intend on recognizing the glaring gaps of our history and closing them. It is long past time our community demand leadership plan equitably; we have been asking long enough.
Christopher Mammoliti
TDSB Ward 4 Trustee
Humber River Black Creek