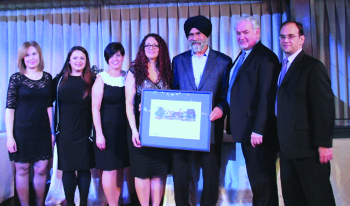 By Sean Delaney
On the evening of Dec. 6, the Toronto Association of Business Improvement Areas (TABIA) held the sixth annual TABIA Awards Night. A night of recognizing and awarding many of Toronto's 82 BIAs for their efforts throughout the year.
Thirty seven awards were handed out to deserving BIAs in 13 categories in addition to the Michael Comstock Community Builder Award, and several recognition certificates for years of service.
Congratulations to the Emery Village BIA for winning the 2016 National Spirit Award.
The honour recognized their hard work and dedication to make Emery Village the most outstanding community in Toronto, and Ontario.