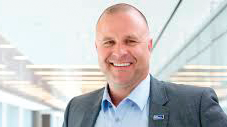 By Sean Delaney
Humber River Hospital (HRH) is in good position regarding Personal Protective Equipment (PPE) and believes the health system is ready to be more responsive and efficient when it comes to identifying and treating cases of the coronavirus COVID-19. At the same time, they are also reminding the community to keep up the responsible behaviour that has gotten them to this place.
"We're always trying to flatten the curve," said Joe Gorman, Director of Corporate and Public Affairs for the Humber River Hospital. "With the climate change and schools being back open, we're just trying to stay vigilant. Our system understands this disease, and our community is recognizing that we should keep up being masked, and keep up social distancing, as those are the aspects in the first wave that really saved us from a lot of trouble."
Gorman said 2020 has been a learning curve for the health professionals at HRH but engaging in that learning curve is also one of the things that have allowed the hospital to be productive in treating and tracing the disease. He said staff engage in daily huddles and meetings, whether managers, doctors, nurses, everyone is trying to understand what they've seen every day, what's been effective and then carry it forward into the strategy for the next day.
With the number of positive cases beginning to go on the rise again, he said social gatherings and irresponsible behaviour is a concern, and so they welcome the new announcements from Premier Doug Ford limiting outdoor and indoor group gatherings.
"The numbers show that a lot of the transmission is happening in large social gatherings," he said.
Further announcements by the Premier asking residents who are asymptomatic to go to a pharmacy to get tested, and those with symptoms to attend hospital should also ease the pressure on assessment centres. But HRH staff are still looking forward to a new assessment centre that opened on Sept. 28 to further relieve that pressure.
Long term care remains a focus for healthcare workers and HRH shares in that responsibility. In April, Gorman said, a response to the spike in long term care homes was to have hospitals assigned as resource partners to long term care homes, and HRH was partnered with eight in their catchment area.
The goal was to support homes in key areas, such as infection prevention and control, training, testing, staffing, education, occupational health and safety, environmental services, PPE and physician support. The hospital was also assigned the management of two of the homes.
"One thing we've learned throughout Ontario was that long-term care needed some attention, we needed to support them," Gorman said. "With the upcoming flu season approaching and a potential second wave coming, we're really working toward a coordinated long-term care response strategy focused on a proactive approach for early intervention, to minimize the impact on this vulnerable population."
And the hospital is prepared to respond, Gorman said, in large part thanks to the generosity of the community. He said HRH is in good shape when it comes to PPE, and that is where he doled out praise on the residents, as well as the work of HRH staff.
"We have to give thanks to our procurement team, that really went out and secured PPE, but also really our community that said we're here for you, we're in this together and went out and donated," he said.
"We're in good shape for masks, gowns and gloves and that's a contribution from hospital staff but also a large part of it comes from the community that we live in."
He said residents and businesses continue to call into the hospital and ask how they can help.
Equipment and monetary donations (which can be made through the website, www.hrh.ca) are always welcome. However, he also asked the community itself to continue to fight the virus.
Joe also wanted to thank MPP Tom Rakocevic for checking in with him almost every week, sometimes twice a week, to see if there is anything that he or his office could assist the hospital with .
"Number one, social distance, number two, wear a mask, number three, take care of yourself," Gorman said. "This is not a disease that's going to go away quickly. We are in this together."
And with the upcoming flu season, he encouraged everyone to get a flu shot to make the tracing of the coronavirus pandemic that much easier.
"We're really pushing the government to bring out a huge campaign," he said.
"Is it perfect? No. But it's an excellent vaccination and proven."